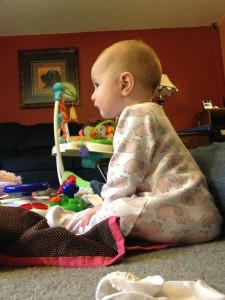 A few days ago other day, I realized that my daughter was 7 months old; time has never flown so fast! Our living room has turned into a kid's crawling, exploring and chewing paradise. It's filled with baby toys, stuffed animals, books, toys that make noise and more. However they are often short lived. Most of our daughter's toys were handed down from her cousins and friends which is fine since most baby things are usable for such a short amount of time they were practically new when we got them.
When I get the itch to buy something for Clara, I steer clear of the big box stores and go straight to the consignment store. They have plenty of adorable, gently used clothes, excellent condition toys, books and even maternity and nursing clothes. Take the Bumbo, for example. Target has this squishy baby seat priced at $39, while I got one with the tray ($10 extra at Target) at Small Threads for $8. That's a $41 savings, plus this Bumbo has already been passed around to four kids! That is $196 of value out of an $8 item. Unless you are picky about having new things for kids, consignment stores are by far my favorite place to find both used and new items at a wallet friendly price.
6 Gifts for Kids
1. Lifetime Favorites: While "enhanced" learning toys like the LeapFrog are neat, there is nothing quite like a book. From bedtime stories and independent reading, to long car rides, books are always in style, will always have built-in learning features and don't require batteries. I have a few beautifully illustrated children's books I still enjoy today, like Carl's Christmas (around $14) and the Serendipity Book series ($5-10).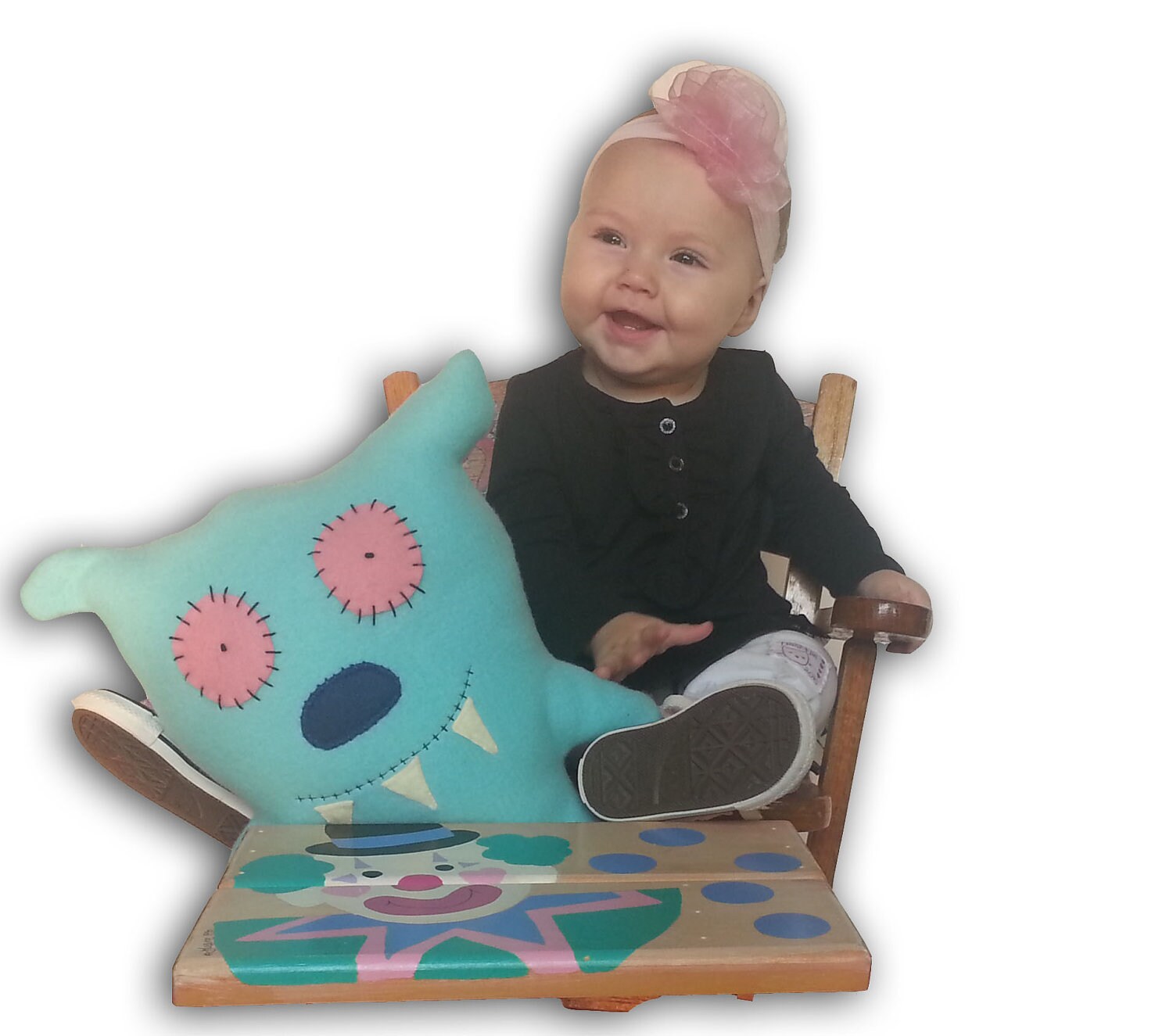 2. Skip the Furby: While the idea of having a little fuzzy robot around the house sounds neat, enjoyment from a Furby (starting at $59) is going to last just about as long as getting your kids a Roomba ($299-$499). At least the Roomba will clean your house! Looking for a stuffed companion for a kid can be tough. I recommend heading over to Etsy and getting something handmade with love. Consider breaking out your needle and thread and creating a lovable little stuffed friend unique for your child to love for years to come.
"Every child is an artist. The problem is how to remain an artist once he grows up."
― Pablo Picasso
3. Inner Picasso: Inspire creativity! Create an art supply kit fit for your young artists. Easter baskets are perfect for re-use as an art supply basket. With crayons, a few pencils, stickers and some paper, you will have one delighted kid. You might even find your gift coming back around to you in the form of an original art piece. $10 invested into a kit could easily give a kid years of artistic exploration. Depending on the kiddo's age you could add in items you have around the house like solo buttons, beads and scraps of fabric.
4. Arts and Crafts you can EAT! One of the best skills a kid can learn is to cook. Find a kid-taste-bud friendly cookbook, add few ingredients from the book and you have a great gift that the whole family will enjoy.
5. Grow with me: This time of year you can find adorable baby evergreen trees. Find one that will thrive where the child lives whether planted in the yard or give it a generous pot to live in for easy transport.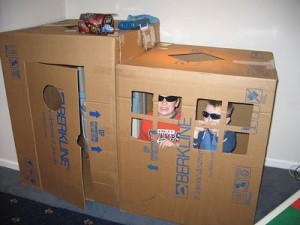 6. Cardboard mansion: From rocket ship to dollhouse and fort large, cardboard boxes can be easily transformed into the best toy a kid could get. You can even wrap it and put items inside in which to transform an everyday box into an imagination station. One example is a clubhouse. Add items such as a couple of flashlights, blankets, silly joke books, and other kids-only items are long lasting fun. And the best thing about this kind of club house is that it can fold up and be stored away when not in use.
Make it easy on yourself with all of these gifts and add them to your Wants. That way you can prioritize, rearrange and make gift giving easy on your wallet and financial sanity.
 Wishing you and your family a wonderful Holiday season!