As requested by you, the users, we're proud to release two new views of your projected balances: weekly and  monthly. You can find the links to these views for the normal Projections page.

Both of these new views provide a helpful graph which shows the lowest balance per time period for the next 12 months. In the table, you'll find useful information like what your lowest balance will be for the time period and the total income and expenses for that period. Any affordable Wants will also appear on that row.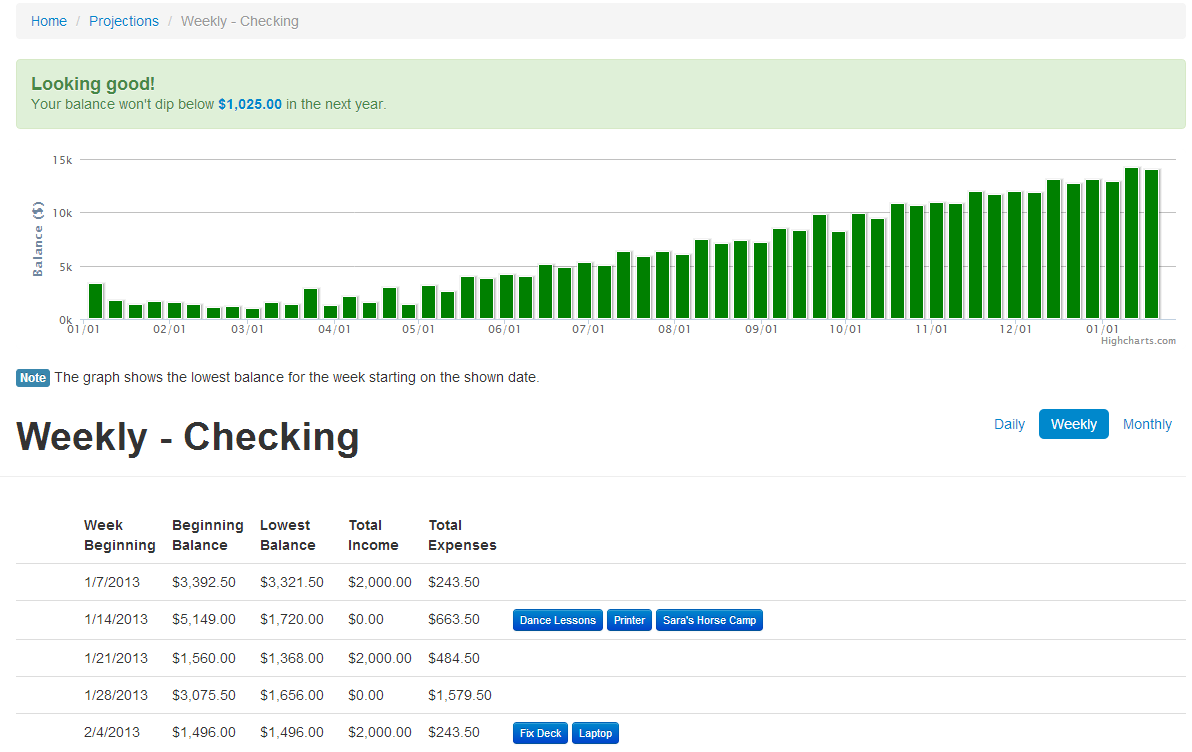 As always, the weekly and monthly views work great on your phone, too.
Individual incomes or expenses are not shown on these new views so if you need to work with them, they're still in the daily projection view.
We value your feedback! Let us know by email or our feedback forum what you think of this new feature or anything else.