What is Claratii?
A free financial tool to project finances out a year in advance. Use Claratii as personal and family financial planning and communication tool. It is a simple tool that will give you insights into what day your balance is low and the exact day when you can afford a want. Financial planning  with Claratii is secure giving you 24/7 access to your data that is encrypted with a 256 bit SSL (most bank websites use 128).
What Does Claratii cost?
Claratii is free. The current cost of running Claratii is currently about $40 a month for all of our current users. If you find Claratii valuable please tell a friend and contribute towards this project.
The Team
Eli Thompson
Founder
From software to finances Eli is an engineer at heart. He saw friends, even marriages torn apart from financial stress. Building Claratii gave him, his wife, friends and even family financial sanity.
Eli is currently a software engineer for Cheezburger Inc. In his past Eli worked for Costco as well as Weyerhaeuser. Graduated from the University of Washington, Eli is a Seattle native and currently enjoys living on a small hobby farm with his wife, Lyndi Thompson outside of Maple Valley.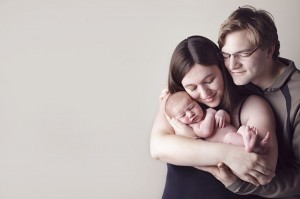 Eli and his wife welcomed their daughter Clara on May 6th, 2012. She weighed in at 8lbs 7oz and was 20 inches tall.
When Eli isn't coding he spends time with his family, trying out new barbecue recipes and playing endless amounts of fetch with his two bordercollie mixes.
Lyndi Thompson
Financial Freedom Evangelist
Typically Lyndi is running with the Seattle startup crowd. Over the years Eli has sold her on the idea that financial sanity isn't a  Happily Ever After myth – it is real and together they have designed a tool to make it possible. Reaching out through social media, and other channels Lyndi takes on the role of sharing tips on how to use Claratii, financial planning tools, and techniques through story telling. Find her writing on Claratii's blog, sharing tips on Claratii's Facebook and through Twitter.
When it isn't raining and she is looking to refresh Lyndi takes her horses out for trail rides in the Maple Valley area. She also enjoys spending time with her family Eli and Clara. Connect directly with Lyndi through Twitter.
Press: please contact Lyndi at Lyndi@Lyndit.com for inquires.